History of the MMC brand
MMC International Corporation primarily manufactures equipment and instrumentation for use in the hazardous or potentially hazardous environments found aboard petroleum and chemical transport vessels. Its products are also used in petrochemical and pharmaceutical processing facilities. The firm maintains sales and service offices in North America, Europe, Asia and Australia.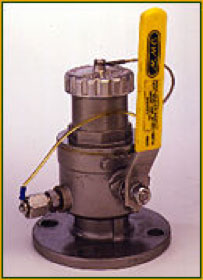 The enterprise that became MMC started in the early 1940s as the Marine Plastics Corporation, making deck surfacing for tankers and military vessels. After the close of World War II, the name was changed to the Marine Moisture Control Company to reflect the firm's rapid expansion as a manufacturer of equipment for the removal of moisture from shipboard machinery and cargo spaces. Over the next several decades, MMC moisture control devices–such as its corrosion-preventing gear case dehydrators–became standard components throughout the world's fleets of tankers and dry cargo vessels.
The MMC product line continued to expand with lube oil clarifier coalescers, hydraulic valve systems, draft-indicating and tank-gauging systems, cargo-handling hose couplings, and other crucial items required by petroleum and chemical transport vessels.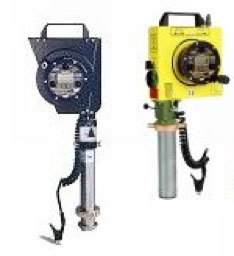 In 1972, MMC pioneered solid-state electronic gauging equipment for use in hazardous shipboard environments. That new line of equipment was designed to meet the emerging international standards of explosion-proof or flameproof safety in the petroleum and chemical transport fields. Today, this category of highly specialized safety gear is referred to internationally as "Intrinsically Safe Equipment" and MMC remains a state-of-the-art leader in the field it helped invent. Since the 1970s, MMC's Intrinsically Safe Equipment products have been approved by international certifying agencies such as Factory Mutual, CSA, SAA, EECS, NKK, NK (Japan) and HK.
By the 1980s, MMC's product line had grown to include mechanical, electro-mechanical and electronic monitoring and safety equipment used by industrial facilities involved in the transport, storage and processing of a wide variety of chemicals. In addition, the firm's technology was adapted for environmental monitoring purposes, spawning yet another new product line beyond the maritime field.
Thus, by 1990, the company changed its name to MMC International Corporation to more accurately reflect the diversity of its product lines, the broad base of its technological research goals, and the global reach of its sales operations.
Variations: MMC Ullage/ Oil-Water Interface Tapes
Model 2401. Length: 15M / 30M / 40M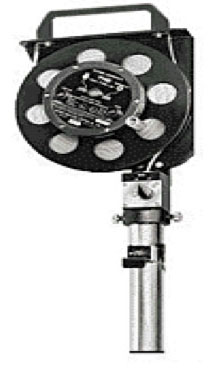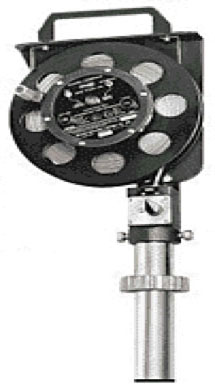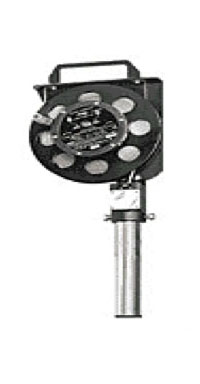 MMC UI systems are designed for use with maritime and land-based tank systems as well as for environmental applications.
MMC is the word's lading manufacturer of portable instruments of measuring ullage, oil-water interface, temperature, and bottom dryness in shipboard and land-based petroleum and chemical tank systems.
All MMC systems are certified as intrinsically safe by Factory Mutual SIRA/BASEEFA and CSA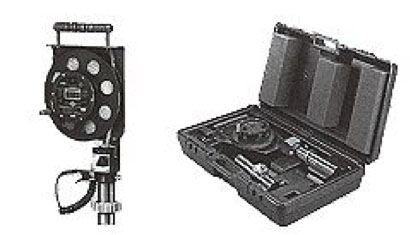 Portable Electronic Gauging Tapes for Petroleum and Chemical Tanks
CLOSED (GAS-TIGHT) and RESTRICTED
MMC is the world's leading manufacturer of portable instruments for measuring ullage, oil-water interface, temperature, and bottom dryness in shipboard and land-based petroleum and chemical tank systems. All MMC systems are manufactured in the United States and are certified as intrinsically safe by Factory Mutual, SIRA/BASEEFA and CSA.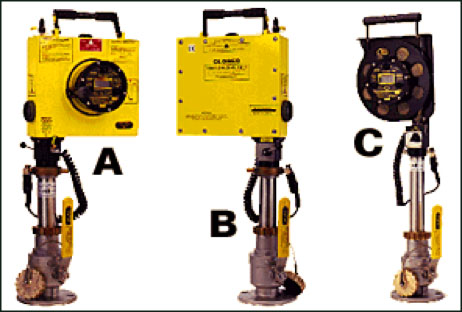 FLEXI-DIP Closed Trimode Gauging Tape
The Portable Closed Flexi-Dip measuring tape is a battery-operated electronic unit that is totally gas-tight. When installed in a vapor-control valve mounted on a storage (cargo) tank, it forms a tightly sealed system that prevents toxic vapors from escaping and creates a closed gauging system for that tank. The tape is marked in metric or english units and is anti-static coated (as is the sensor). In addition, the tape is color marked to make tape direction and motion easily seen and to ensure full rewind position. A coiled grounding cable with large alligator clip is standard. This closed system is recognized by many worldwide regulatory bodies as equivalent to a fixed gauging system as long as the tape remains in the valve from the beginning until the end of loading or discharging of the tank.
FLEXI-DIP Gauging Tapes (Restricted and Open)
Restricted and Open Gauging Tapes provide a convenient and accurate means for measuring ullage, product temperature and the oil-water interface. The units are configured to operate in the trimode, bimode, interface or temperature mode. Each instrument is designed to maximize ease of use. A single penetration of each tank can provide comprehensive data about internal tank conditions. When the electronic probe senses hydrocarbon, a steady tone is heard; when sensing water, it emits an intermittent tone. Temperature is shown on an LED display in the hub of the instrument.