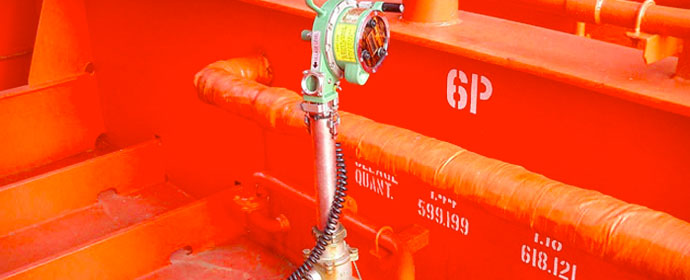 Four important members of staff can participate in improving the cost-effectiveness of a maritime (or inland waterway) operation involving the loading, unloading or transshipment of hazardous cargo (oil, gas chemicals): the Superintendent, the Loading Master, the Cargo Surveyor and the Cargo Advisor.
4SA's "Cargo Advisor" service
As the consignee of the goods, you can appoint a 4SA Cargo Advisor, who will optimise the technical means used to unload cargo (emptying the ship in the most efficient way possible), whilst minimising wasted time.
As your representative, your Cargo Advisor is your eyes and ears on the ground. They will keep your informed of the progress of your commercial operation and any problems which occur, in real time. They are a proactive influence to help to decide how to proceed in the event of a choice between loss of product and loss of time. After each operation, you will receive a detailed report.
Firmly rooted in the strong safety culture at 4SA (in 4SA's strong safety culture), our Cargo Advisors manage their operations in complete safety.
Please contact us, with our knowledge of the maritime sector and the expertise of our staff, we are able to respond to any customer requirements, anywhere in the world, whether they relate to cost optimisation, port safety (loading, unloading, transshipments) – or both at the same time –, auditing, training or mentoring.
These companies trust for their cost optimisation requirements:
INEOS then PETROINEOS since 2006, BP France since 2007, EDF-TL since 2011.