4SA SAFETY TRAINING SSSCL (Ship Shore Safety Check-List)
Duration: 7 hours, completed in one day. Training designed for: representatives of depots, terminals, tanker ports… Further details are at the bottom of this page
4SA TRAINING Loading Master
Duration: 14 hours, completed over 2 days. Training designed for: Loadings Masters, Superintendents, staff at refineries, storage depots, and terminals…. A complete course description is further down on this page
4SA TRAINING Ship awareness and HSE
Duration: 28 hours, completed over 4 days. Training designed for: Loadings Masters, Superintendents, staff at refineries, storage depots, terminals and tanker ports…. A complete course description is further down on this page
4SA TRAINING Transfer hoses for maritime terminals
Duration: 4 hours, completed in half a day. Training designed for: port managers and operatives, terminal operators… A complete course description is further down on this page
4SA TRAINING Ullage and ASTM tables
Duration: 4 hours, completed in half a day. Training designed for: Terminal staff. A complete course description is further down on this page
Overview of 4SA's training, auditing, and mentoring programmes
4SA is an independent and impartial organisation which, since 2002, has shown itself to be a pioneer, through its approach to the safety and optimisation of the loading/unloading of hazardous liquids from seagoing or river tankers.
During (In?) the course of our operations, we noticed that a certain number of needs were not being met with regards to technical and/or regulatory know-how. We have reacted to this by putting into place a range of targeted training courses.
Since 2006, 4SA has held the status of organisme de formation [training organisation], awarded by the French Regional Directorate for Employment. All our training courses were designed with our wealth of field experience in mind (3 or 4 loading or unloading operations of hazardous liquids per day, over a period of more than 10 years).

In addition, 4SA is able to provide on-site mentoring for the different staff members involved in the transfer of hazardous shipping cargo. This support will help them to improve specific daily practices, and to therefore deliver better safety for all concerned, in France and across the world.
Finally, the accuracy and thoroughness of 4SA's audits is an effective tool for ports, terminals, and ships. They help them to comply with international (OCIMF) and/or national requirements, enabling them to meet their customers' needs.
4SA's Audits, mentoring services, and training courses are delivered by highly experienced shipping experts, with good pedagogical skills. They are also firmly anchored in our company culture: the prevention of accidents and incidents during shipping (or inland waterway) operations involving the transfer of hazardous goods (bulk liquid), in order to safeguard both the environment and people, as well as protecting our customers from legal proceedings and financial losses.
Please contact us with any specific training, audit, or mentoring requirements. With our experience in the maritime sector and the expertise if of our staff, wherever you are in the world, we will be able to help.
These companies trust us with their training requirements:
INEOS, Trapil, LBC, Socorail, Koniambo Nikel, Naphtachimie, and DPF.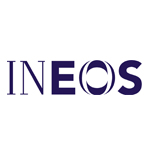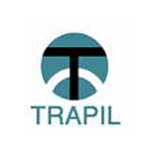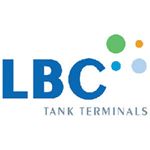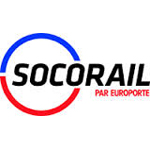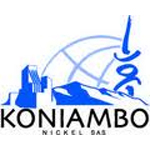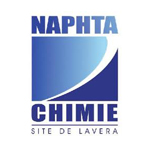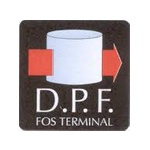 4SA Training: SSSCL safety (Ship Shore Safety Check-List)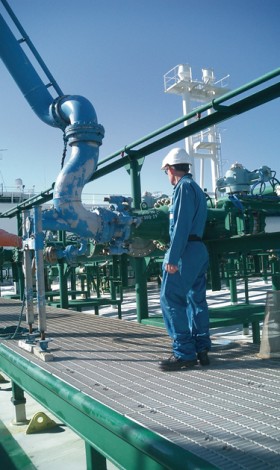 Duration: 7 hours, completed in one day.
Training designed for: Depot, terminal, and tanker port representatives…
The SSSCL (Ship Shore Safety check list) is a document which must be jointly filled in by the ship and the onshore staff before any transfer of hazardous goods can take place.
Initially, it was >>> a recommendation from oil companies to prevent incidents and accidents during maritime transfers of hazardous materials by tanker (oil, gas, chemicals). It is now a legal obligation.
It is a useful tool for HSE (Health, Safety, and Environment) risk prevention, but it should also be noted that failure to adhere to the check-list may lead to criminal prosecution.
Through this training course, 4SA enables representatives from depots, terminals and tanker ports to be fully aware of the safety check list's legal requirements.
The course can be completed as part of the 4 day 4SA ship awareness and HSE course.
4SA Training: Loading Master
Duration: 14 hours, completed over 2 days.
Training designed for: Loadings Masters, Superintendents, staff at refineries, storage depots, and terminals….
As representative of the terminal and of the loading/unloading coordinator, the Loading Master is jointly responsible, with the ship's captain and their representative, for the agreements for cargo transfer between ship and shore (a significant part of the SSSCL).
Should there be an accident, the Loading Master and their subordinates can therefore face criminal proceedings.
Not only is there no formal qualification for this role, but most Loading Masters who operate on land lack sufficient knowledge of how ships operate, with regards to both equipment and personnel.
To respond to these technical, legal, and human shortcomings, 4SA has put together this training course, the only one of its kind which is taught in French.
It can be completed as part of the 4 day 4SA ship awareness and HSE course, and also through on-site mentoring.
4SA Training: Ship awareness and HSE
Duration: 28 hours, completed over 4 days.
Training designed for: Loadings Masters, Superintendents, staff at refineries, storage depots, and tanker ports…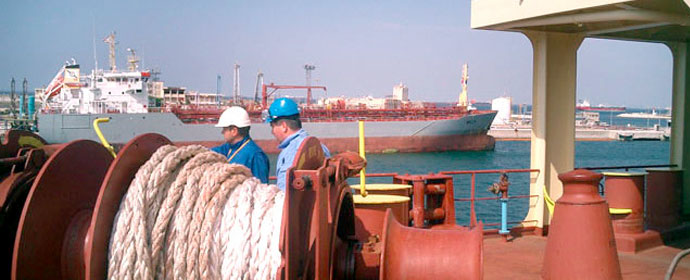 Ship stays at port and transshipments involve regulatory and HSE (Health, Safety, and Environmental) obligations. If these requirements are not adhered to, this may lead to accidents and incidents of varying degrees of severity, which are both financially and legally damaging.
Giving an overview, whilst also covering certain specific points, this course complements the 4SA Loading Master training and the 4SA SSSCL training. As a supplement to the content of these courses, amongst other areas, it covers aspects of on-board systems, their roles, and their restrictions.
4SA Training: Transfer hoses for maritime terminals
Duration: 4 hours, completed in half a day
Training designed for: port representatives and operatives, terminal operators…
Some terminals, with no fixed facilities for loading or unloading bulk liquid, use cargo transfer hoses.
It is important to know how to select, use, maintain, and check them. Maintaining them correctly will prolong their service life, giving significant savings. But more importantly, maintenance is essential in order to prevent incidents (polluting the seas, should one of them break during the operation, for instance), criminal prosecution for bad maintenance, as well as severe financial losses.
4SA's Transfer hoses at maritime terminals training course has been designed to address all these issues.
4SA Training: Ullage and ASTM tables
Duration: 4 hours, completed in half a day.
Training designed for: terminal staff.
For terminals, it is a significant challenge, with financial implications, to ensure that during loading operations, the quantity of product expected matches the quantity of product received.
Before each unloading operation and after each loading operation, it is essential that the quantity of product on board is "recognised". This "recognition" requires complete knowledge of the measurement and calculation methods used, including the calibration tables for the ship's tanks, as well as ASTM conversion tables.
This verification process is often contracted out to third parties. However, some terminals prefer to do it in-house.
For this reason, 4SA is able to supply them with the specialist training required.